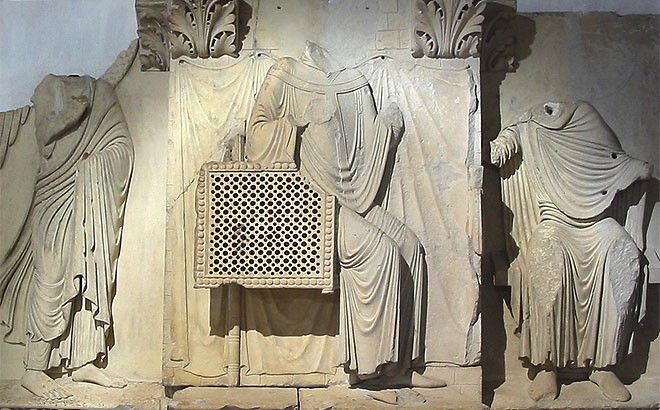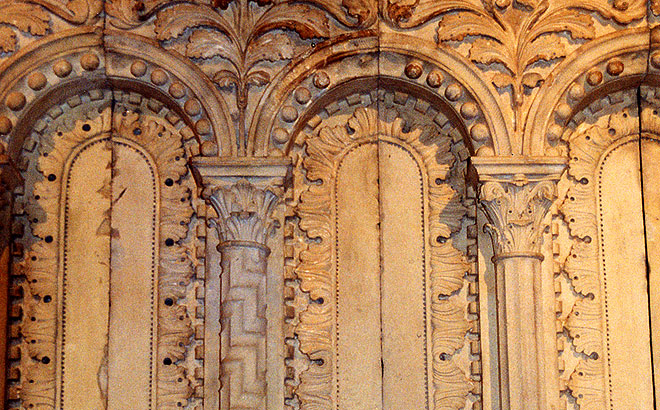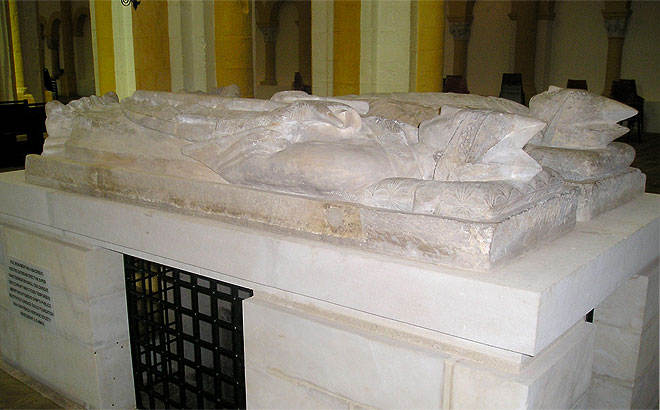 1. Chancel 12th century : Holy Gregoire. 2. Chancel 12th cnetury : detail. 3. Tomb of holy abbots Mayeul and Odilon.
This lapidary museum shelters the well-known Romanesque pillar called the Zodiac pillar ; historical gardens. The visit can be completed by a tour of the priory church, where the Cluny holy abbots Mayeul and Odilon and the Dukes of Bourbon were buried.
EXHIBITION
Secrets of excavations
Between 2009 and 2012, around fifteen archaeologists took turns studying all the traces left by man in the Souvignys basement for nearly 2,000 years.
This archaeological research has yielded unpublished archaeological documentation which sheds new light on knowledge of the origins of this agglomeration, as well as of its development between the castle of the Bourbons and the Cluniac priory.
Through a didactic, educational and scientific route, visitors will be immersed in a chronological circuit from antiquity to the end of the medieval period.
from may 19, 2021 to october 31, 2021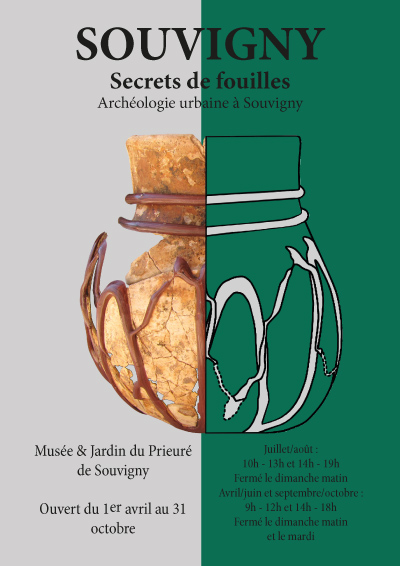 Hourly :
From april 1t to november 20th,
from 9 am to 12pm and from 2pm to 6pm.
Closed on tuesday and sunday morning.
Guided tours of the priory (outside of religious services).
Address :
Musée et Site Prieural
Place Aristide Briand
03210 SOUVIGNY
Phone number :
04 70 43 99 75
E-mail address :
musee.souvigny@wanadoo.fr
Website :
ville-souvigny.com
GPS coordinates :
latitude : 46.53483
longitude : 3.19253