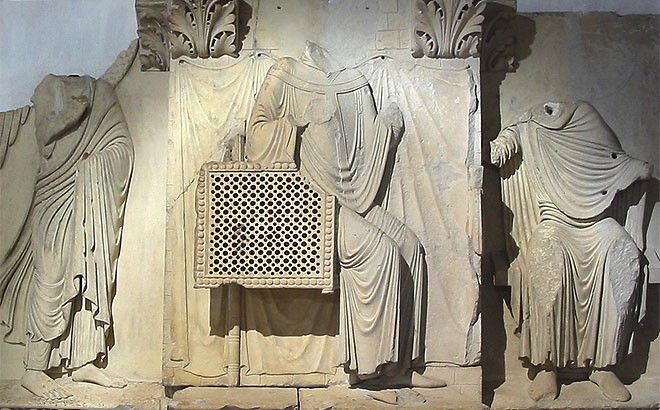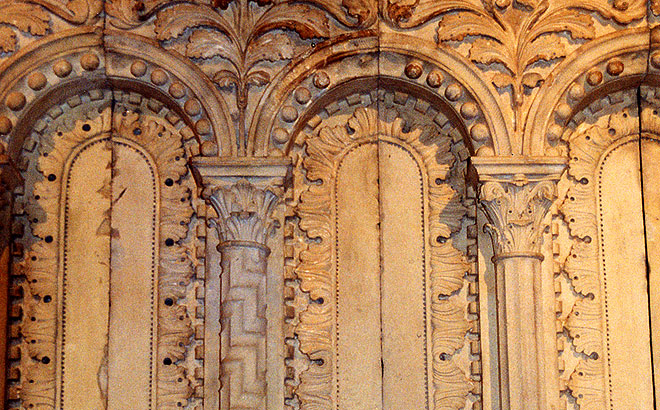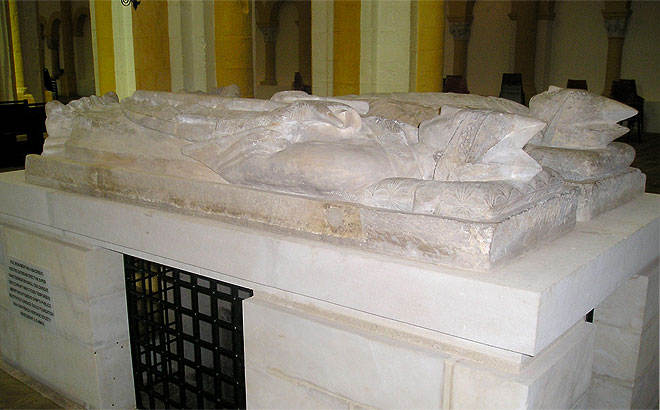 1. Chancel 12th century : Holy Gregoire. 2. Chancel 12th cnetury : detail. 3. Tomb of holy abbots Mayeul and Odilon.
This lapidary museum shelters the well-known Romanesque pillar called the Zodiac pillar ; historical gardens. The visit can be completed by a tour of the priory church, where the Cluny holy abbots Mayeul and Odilon and the Dukes of Bourbon were buried.
Hourly :
From april 1t to november 20th,
from 9 am to 12pm and from 2pm to 6pm.
Closed on tuesday and sunday morning.
Guided tours of the priory (outside of religious services).
Address :
Musée et Site Prieural
Place Aristide Briand
03210 SOUVIGNY
Phone number :
04 70 43 99 75
E-mail address :
musee.souvigny@wanadoo.fr
Website :
ville-souvigny.com
GPS coordinates :
latitude : 46.53483
longitude : 3.19253