Bourbonnais sculpture between Middle Ages and Renaissance
Exceptional loan from the Louvre Museum
Thanks to the patronage of the ducal family and its court, the sculpture in the duchy of Bourbons knows at the end of the Middle Ages and at the beginning of the Renaissance unequaled quality. This exhibition-file takes you to the discovery of the masterpieces made by the "image makers", name then given to the sculptors. The princely commands, the subjects of prelidection, the techniques of creation but also the often chaotic destiny of these sculptures and their delicate restoration are revealed to you.
from april 13, 2019 to march 08, 2020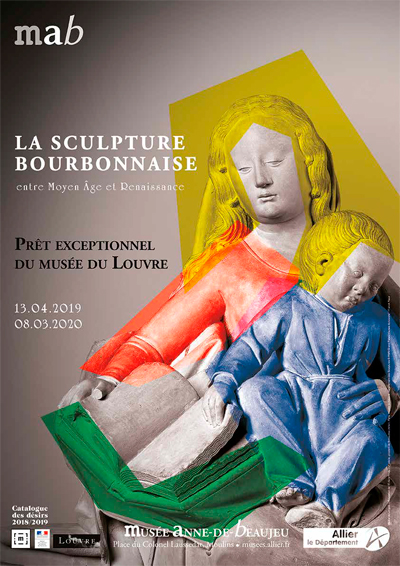 Anne de Beaujeu Museum and Mantin House - MAB
- MOULINS
Against the current
Memories of streams and canals
The exhibition proposes to discover the evolution of shipping from antiquity to the 19th century by looking at both the different types of boats used, products transported and technical facilities related to the operation of the courses of water. Finally, the community of sailors will be put forward with the presentation of everyday objects as well as elements of their intangible heritage (religion, songs, stories …).
The exhibition brings together objects from several local museums, such as the Allier de Pont-du-Château barge museum, as well as national museums such as the Musée d'Orsay.
from november 19, 2019 to november 20, 2020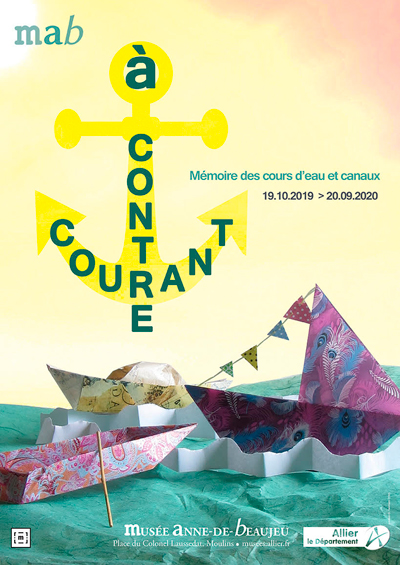 Anne de Beaujeu Museum and Mantin House - MAB
- MOULINS
They … come out of their bubbles
They are muses, inspirers of the greatest artists, master of arms, star dancer, doctor, daughters, mothers, muses, performers, lovers, wives, museum curator, resistance fighter, heroines …
They are the heroines of this exhibition, to visit with "Elles".
from march 02, 2020 to march 02, 2020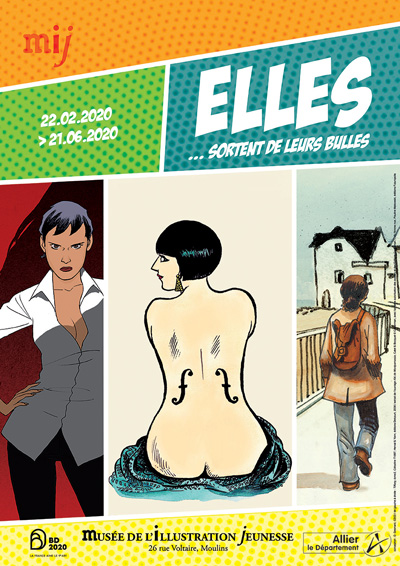 Illustration of the Youth Museum - MIJ
- MOULINS
Buskers
from may 16, 2020 to september 30, 2020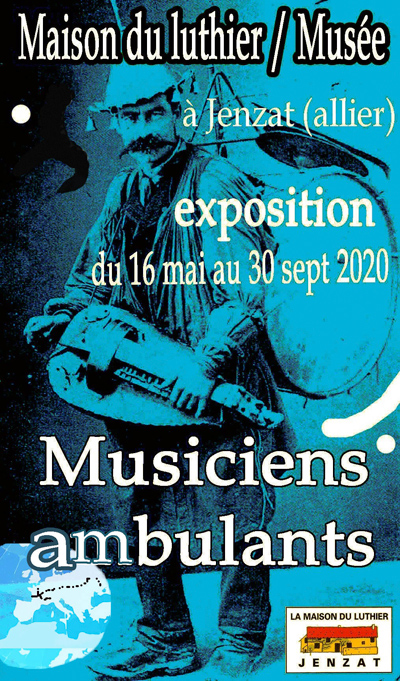 The Stringed-instrument maker's House
- JENZAT