Against the current
Memories of streams and canals
The exhibition proposes to discover the evolution of shipping from antiquity to the 19th century by looking at both the different types of boats used, products transported and technical facilities related to the operation of the courses of water. Finally, the community of sailors will be put forward with the presentation of everyday objects as well as elements of their intangible heritage (religion, songs, stories …).
The exhibition brings together objects from several local museums, such as the Allier de Pont-du-Château barge museum, as well as national museums such as the Musée d'Orsay.
from november 19, 2019 to november 20, 2020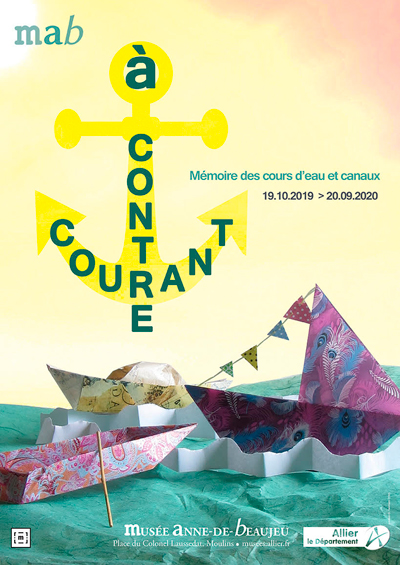 Anne de Beaujeu Museum and Mantin House - MAB
- MOULINS
Buskers
from may 16, 2020 to september 30, 2020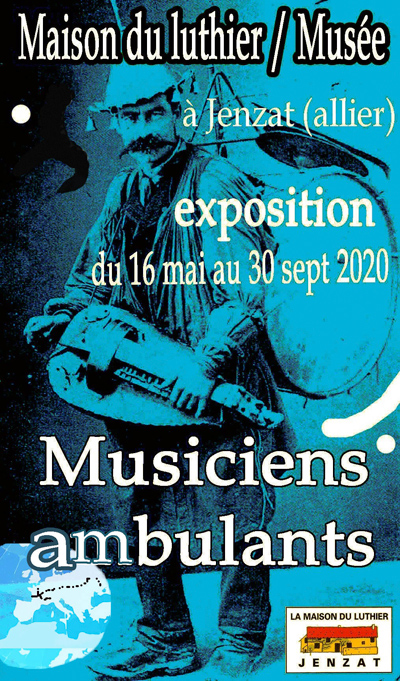 The Stringed-instrument maker's House
- JENZAT
Gardens on stage at the Vichy Opera
Places of intrigue, refuge, passions or parties, the gardens lend themselves to all scenic games. Exotic and dreamlike for Madame Chrysanthème, orderly and symmetrical for Madame Pompadour, intimate and pure for Marguerite in Faust, the garden comes in as many interpretations and feelings, and forms a decorative repertoire in its own right.
The show continues outside the stage where roses, jasmines, wisteria, cherry trees, chrysanthemums, wild roses, laurels and palms adorn the Theater with a unique plant decor, a remarkable example of the Art Nouveau style.
Finally, Vichy, with its vast and green parks, where the Opera House flourishes, offers us the elegant atmosphere of a "garden city".
Sketches and stage sets, photographs, costumes, posters, programs, scores and newspapers invite you to explore the Gardens of the Vichy Opera.
from june 30, 2020 to november 29, 2020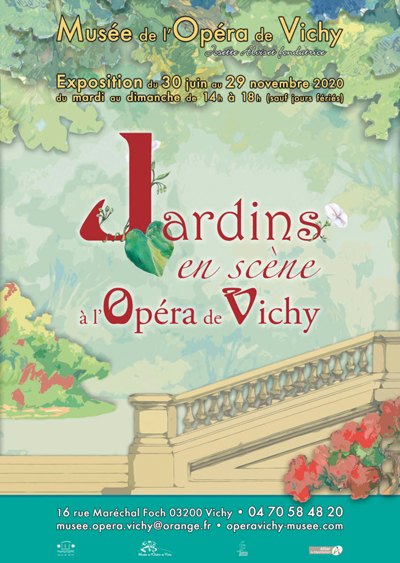 The Opera of Vichy Museum
- VICHY
Double happiness
Through the story of a marriage in the midst of the Han or Manchu elite, Double Happiness recounts the place of women in China, from the 18th century to the present day.
from july 04, 2020 to october 31, 2020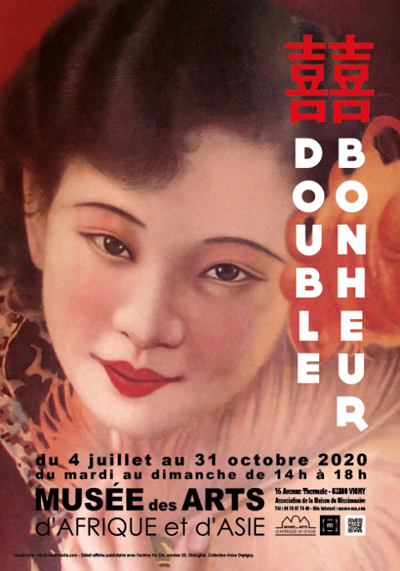 The African and Asian Arts Museum
- VICHY
Japan. Animated objects
In the floating world, a Japanese expression for life on earth, ephemeral and illusory, anything can come to life and be transformed. Cats jump out of a drawing to save a child, a neglected umbrella comes to life and torments its owner, a bunraku theater puppet or a pixelated avatar for a moment embody absent love.
Conveyed by the objects, the visitor discovers the conception of the living in Japan and hence his vision of the world. Indeed, Japan attaches particular importance to the notion of metamorphosis. The human is in perpetual motion, he appears and disappears, which is what makes him touching. The instant taken on the spot, as in the drawings of manga, the interest in the seasons as illustrated by the richly decorated kimonos, the passing of time are essential themes.
from august 04, 2020 to october 31, 2020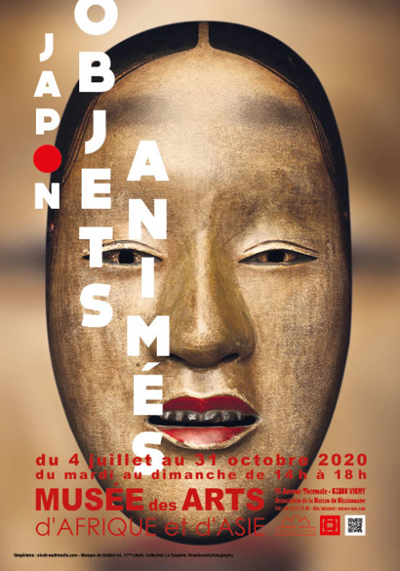 The African and Asian Arts Museum
- VICHY