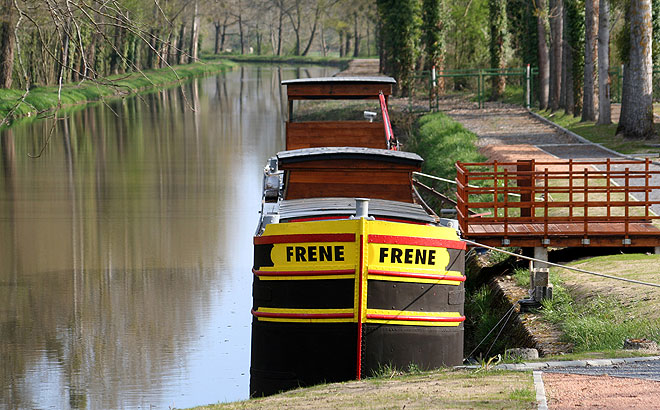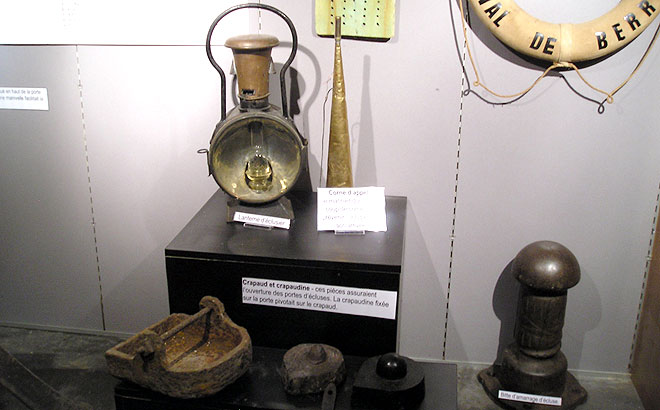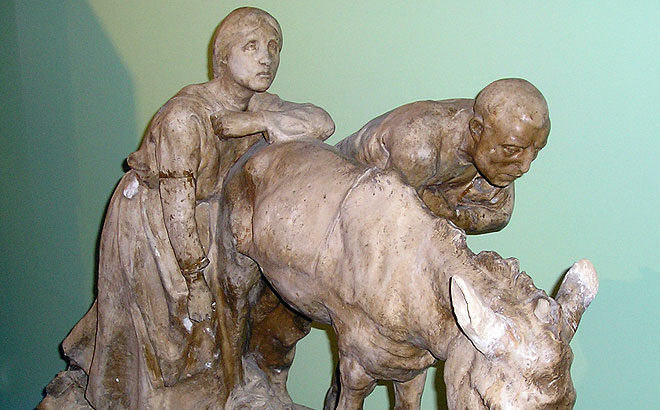 1. The dock. 2. The material of the lock keeper. 3. The donkey driver.
The Berry Canal Museum traces the astonishing epic of the lock keepers, carpenters and carpenters of boats that have marked local life for more than a century. It pays tribute to the courage, hard work and genius of men.
EXHIBITION
Janik Acrylic, painter
from april 01, 2023 to may 27, 2023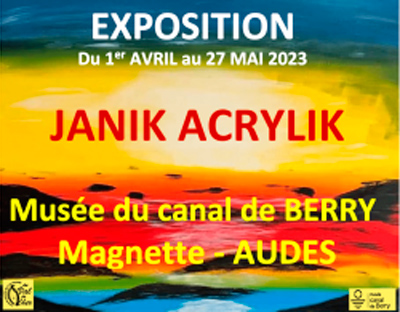 Useful information :
Days and times :
Open from April 1 to October 29, every day except Monday and Tuesday:
- In April, May, June, September and October + public holidays from 2 p.m. to 6 p.m.
- In July and August from 10 a.m. to 12.30 p.m. and from 2 p.m. to 6.30 p.m.
Address :
Musée du Canal de Berry
Port de Magnette
03190 AUDES
Phone number :
04 70 06 63 72
E-mail address :
tourisme@valdecher.fr
Website :
museecanaldeberry.fr
GPS coordinates :
latitude : 46.46357
longitude : 2.59900