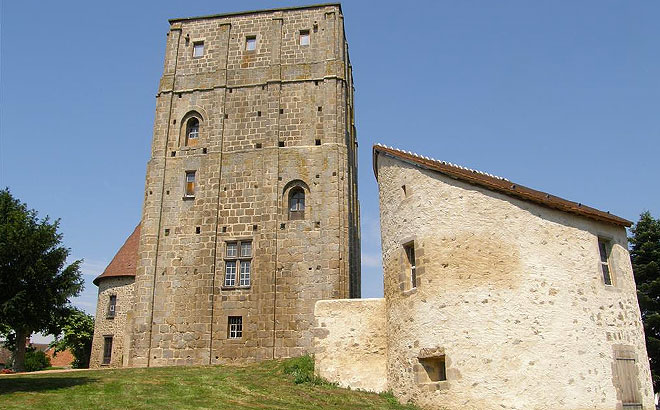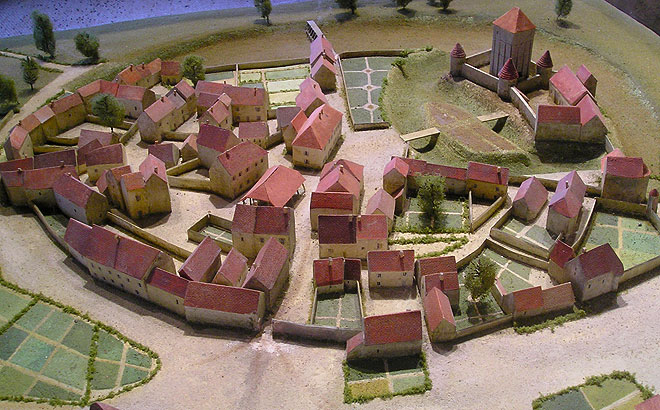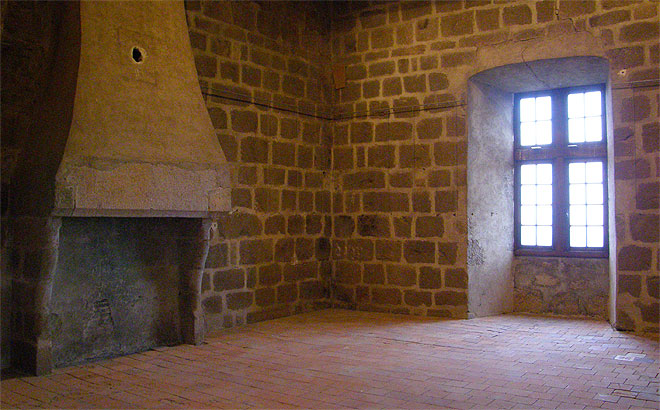 1. Dungeon. 2. Model of the site. 3. 3th floor of the dungeon.
The Keep of La Toque (MH) is one of the rare military vestiges of Bourbonnais and is part of a series of keeps erected mainly south of the Loire. It is the best preserved of all. It illustrates the history of the lords of Huriel. Models show the evolution of the town and the Romanesque church; evocation of the vineyard.
Useful information :
Days and times :
Open to visitors all year round, from Tuesday to Friday:
- Guided tours: Tuesday at 10 a.m. and 2:30 p.m., Thursday and Friday at 2:30 p.m. and from June to September, Wednesday at 2:30 p.m.
- Possibility to go up to the terrace for free (loan of the keys at the Point Info Tourisme du Pays d'Huriel in exchange for an identity document).
Address :
Musée du Donjon de la Toque
6 place de la Toque
03380 HURIEL
Phone number :
04 70 02 04 10 (du 1er juin au 30 septembre (service animation))
04 70 28 60 08 (Mairie)
E-mail address :
hurielanimation@orange.fr
Website :
www.mairie-huriel.fr
GPS coordinates :
latitude : 46.37328
longitude : 2.47773