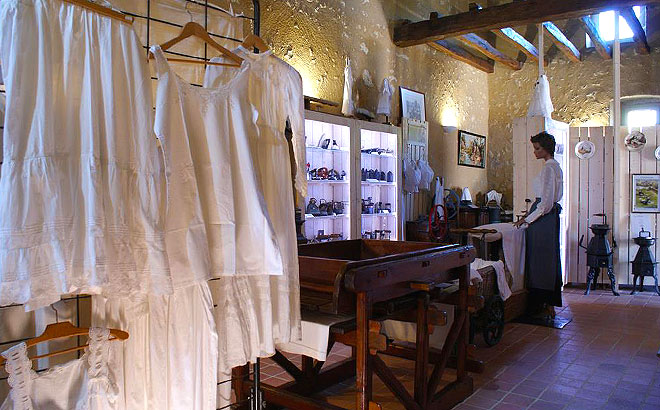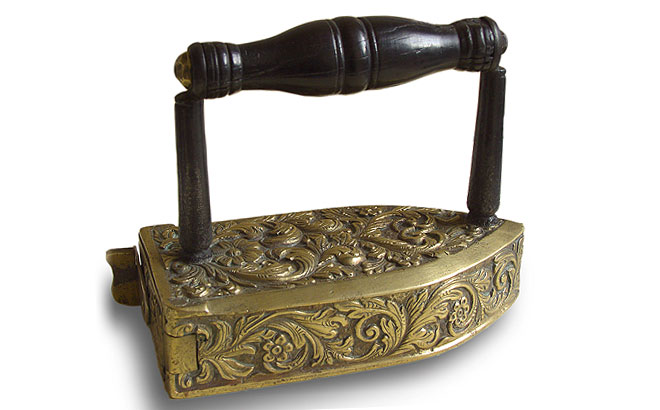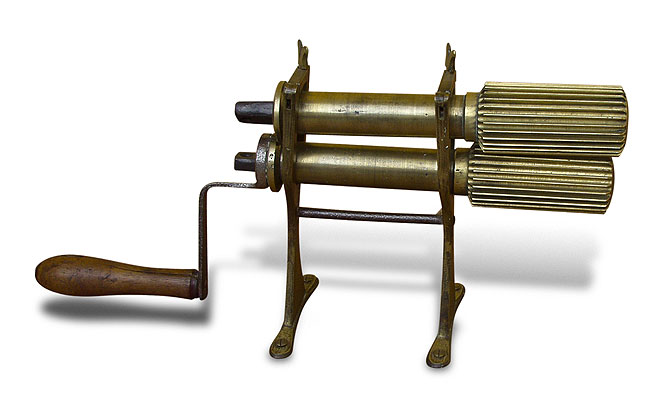 1. The museum. 2. Iron tray eighteenth century. 3. Pleating machine nineteenth-twentieth century.
This original timeline irons in almost every country and every age, presents the methods used since 206 BC until today to smooth clothes. Chinese pan electric prototype of 1882, the iron has followed the evolution of energy: the warm sand, gas, alcohol, oil…
Hourly :
Open from May 1st to October 31 st,
from 2 pm to 6pm (7pm july-august).
Closed on monday.
Address :
MUSÉE DU LAVAGE ET DU REPASSAGE
La Grange aux Dîmes
9 rue des Remparts
03500 VERNEUIL-EN-BOURBONNAIS
Phone number :
04 70 35 26 25
E-mail address :
musee-buee@wanadoo.fr
Website :
www.payssaintpourcinois.com
GPS coordinates :
latitude : 46.34587
longitude : 3.25291