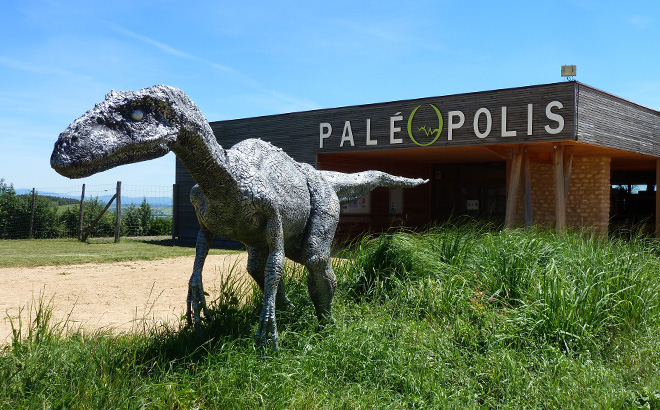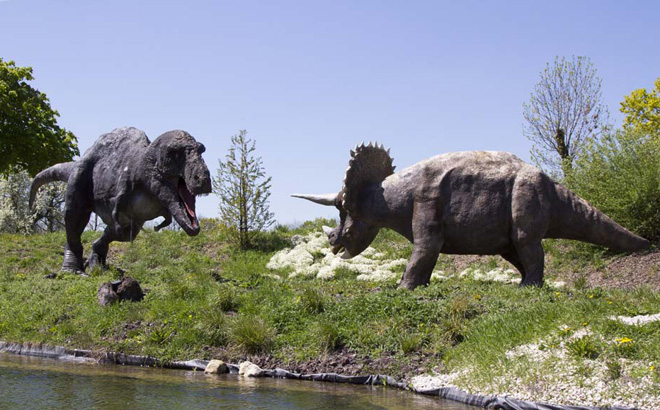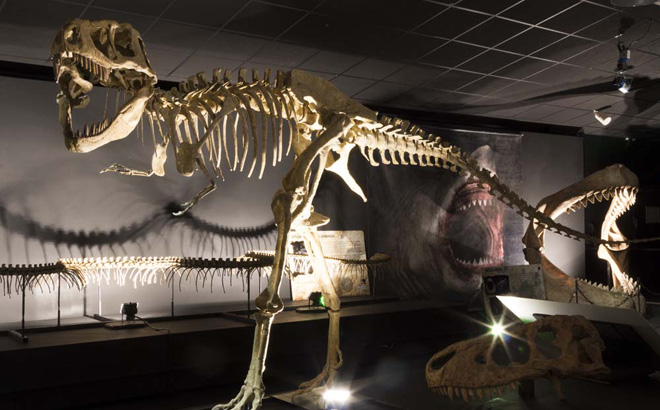 1. 2. 3. Different views of Paléopolis Park.
Theme park to discover the history of life through permanent and temporary exhibitions. Several immersive workshops are offered to young audiences (excavations, casts, etc.).
PROGRAMMING 2023
The hidden face of Lucy – Escape Game –
This ESCAPE GAME will take place in the office of Yves Coppens, an eminent world-renowned scientist, discoverer of the most famous Australopithecus. Players are invited to solve puzzles related to a secret held by the famous paleoanthropologist. The part will revolve around the study of hominins and their evolution in order to discover this emblematic fossil. ESCAPE GAME level: Intermediate
Useful information :
Days and times :
Open from April 1 to November 5:
- Outside school holidays, Wednesdays and weekends from 10 a.m. to 6 p.m.
- During school holidays + public holidays, every day from 10 a.m. to 6 p.m.
Address :
Site de Chazoux - Route de Bègues
03800 GANNAT
Phone number :
04 70 90 16 00
E-mail address :
contact@paleopolis-parc.com
Website :
paleopolis-parc.com
GPS coordinates :
latitude : 46.11386
longitude : 3.16613