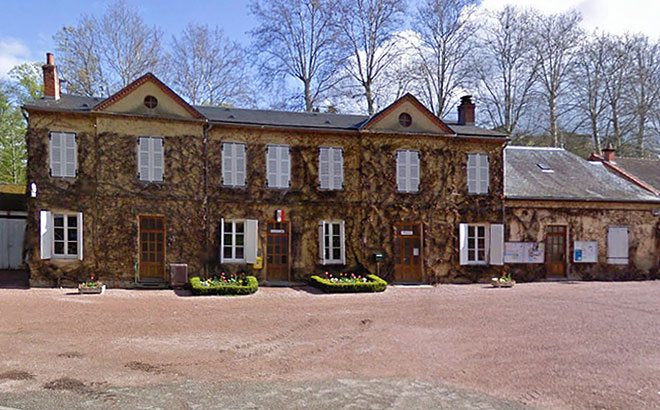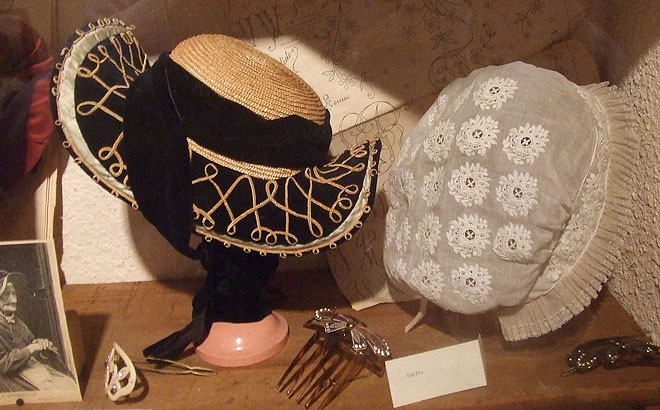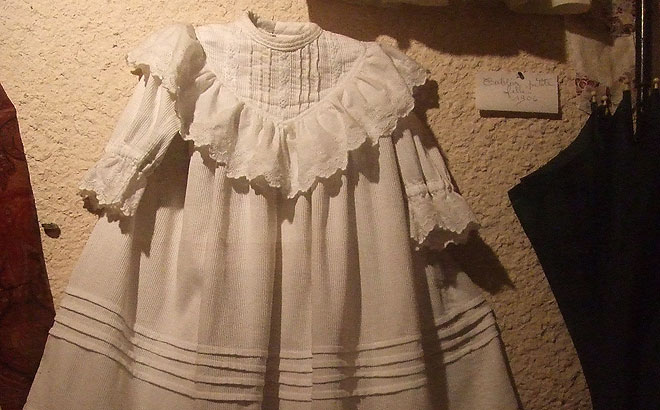 1. The Museum. 2. Woman hat and cap. 3. Dress children 1906.
The museum presents paleontology and geology of the Forterre and specific farming tools to the region. Burrowing plans of the 18th century and cadastral maps are used to monitor habitat and communication.
Hourly :
From June 15th to August 31st,
sundays and bank holidays,
from 3 pm to 6 pm ;
European Heritage Days, from 2pm to 7pm.
The rest of the year by appointment for groups from May to October,
04 70 43 71 20 / museeruralmontacutain@hotmail.com
Address :
Mairie
Le bourg
03150 MONTAIGU-LE-BLIN
Phone number :
04 70 43 70 84
E-mail address :
museeruralmontacutain@hotmail.com
Website :
montaigu-le-blin.info
GPS coordinates :
latitude : 46.29558
longitude : 3.51090