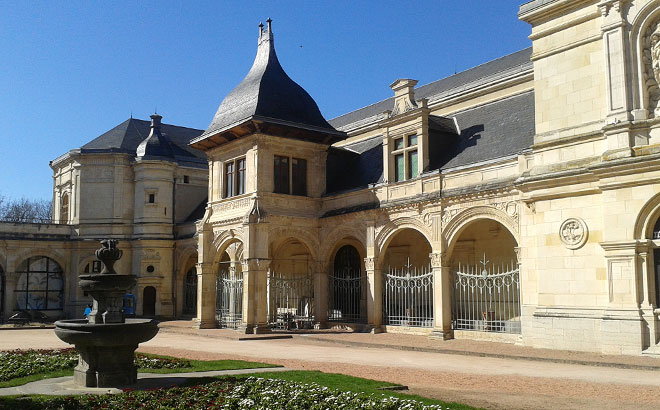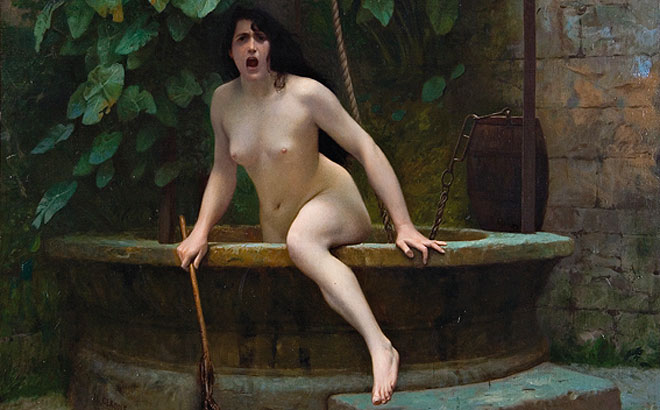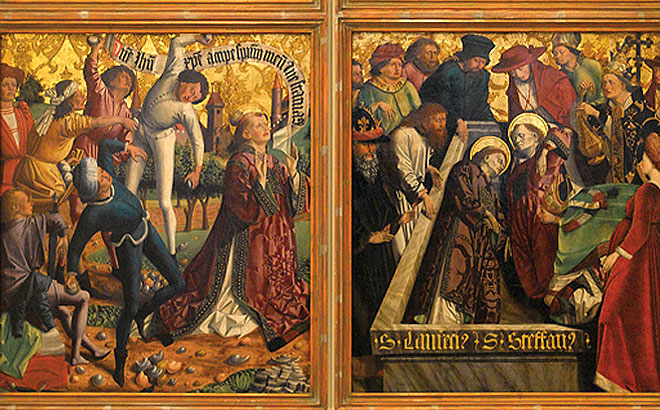 1. The Museum Anne de Beaujeu. 2. The Truth coming out of the well, Jean-Léon Gérôme , oil on canvas , 1896. 3. Altarpiece of Saint- Etienne , Saint Etienne Altarpiece Panels attributed to the Master of Uttenheim and Michael Pacher , oil on wood , 1470.
This Departmental museum is set in the Renaissance pavilion, the only remaining part from the ducal palace. It displays Gallo-Roman terracotta statuettes from the Allier, Bourbonnais sculptures, German and Flemish paintings of the Middle Ages, Moulins earthenware, 19th-century history and genre paintings.
The Mantin House permets to discover the universe of Louis Mantin who bequeathed his house with furniture " in order to show visitors a residential specimen of a bourgeois 19th century …" .
The keep of the medieval castle of the Dukes of Bourbon, nicknamed the " Mal- Coiffée " will also visit.
Hourly :
From September to June :
- From tuesday to saturday, from 10pm to 12pm and from 2pm to 6pm.
- sundays and bank holidays, from 2pm to 6pm.
July-August:
- From monday to saturday, from 10am to 12:30pm and from 2pm to 6:30pm.
- Sundays and bank holidays, from 2pm to 6:30pm.
Closed on January 1st , May 1st and December 25th.
Address :
Musée Anne de Beaujeu et Maison Mantin
Place du Colonel Laussedat
03300 MOULINS
Phone number :
04 70 20 48 47
E-mail address :
mab@allier.fr
Website :
www.mab.allier.fr
GPS coordinates :
latitude : 46.56705
longitude : 3.33117