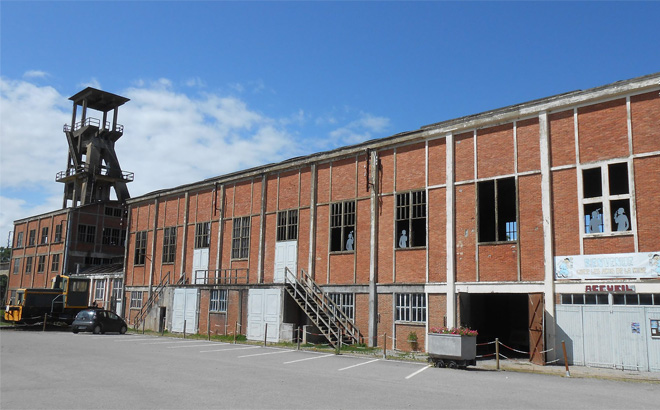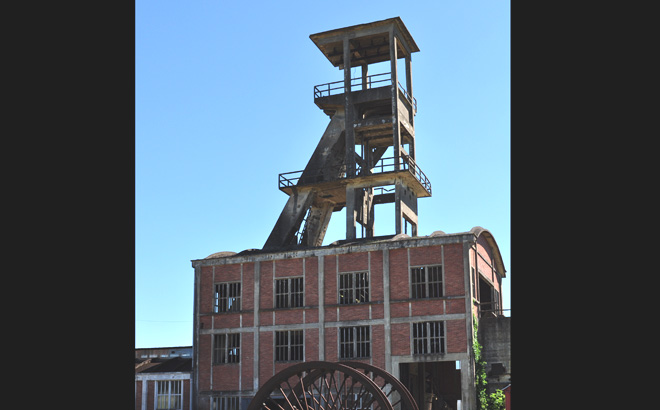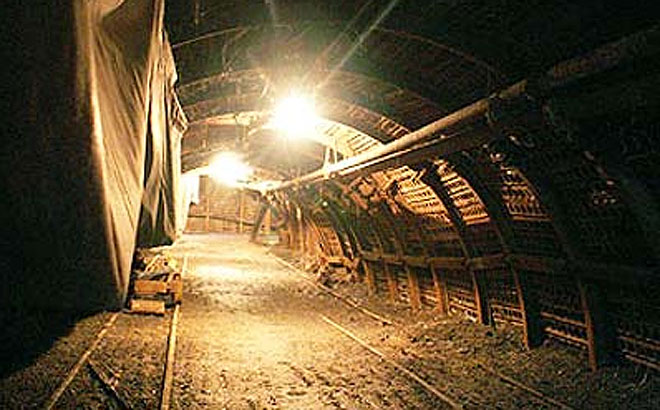 1. The Mine Museum. 2. The headframe. 3. The mine.
The headframe as well as the mining building known as the "central shaft", both built by Eugène Freyssinet, together with the surrounding site constitute the Mine Museum. Working railway circuits allow visitors to have a first and original approach to the site. The museum also has a fabulous collection of mining equipment, both pneumatic and railway; a modest but useful reconstructed mine completes the exterior course. Finally, the exhibition of small tools and teaching materials in the hot room completes the visit.
Visit :
All along a marked route, explanatory panels will present the history of the Noyant mine, the Puits Central and its operation, as well as the collection of motorized vehicles and machines used for coal extraction.
The visit ends in the hot room where, following a defined route, you will discover small tools. An exhibition explains the constitution of coal, child labor in the mines, the difficulties of coal mining in Noyant. You will see a recreation of the kitchen and a fresco made by Zeso, an artist recognized in the world of street art.
In addition with the guided tour: visit of the reconstructed galleries.
Hourly :
The museum will be open from May 23 to September 26, 2021,
every Sunday and public holiday in May, June and September,
July 4 to 31 every day except Mondays,
from August 1 to 29, daily.
Self-guided tours between 2 p.m. and 5.30 p.m.
Guided tour by reservation according to the number of people authorized on the date of the event, only at 2:30 p.m.
Address :
MUSÉE DE LA MINE
31 rue de la Mine
03210 NOYANT D'ALLIER
Phone number :
07 68 59 46 95
E-mail address :
centre-animation-minier@orange.fr
Website :
www.mine-noyant.fr
GPS coordinates :
latitude : 46.48233
longitude : 3.12934