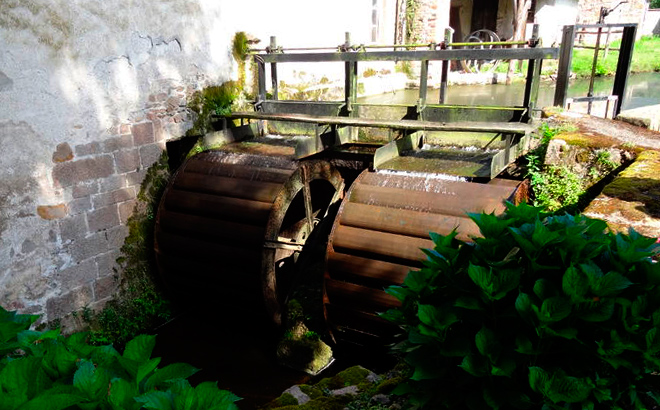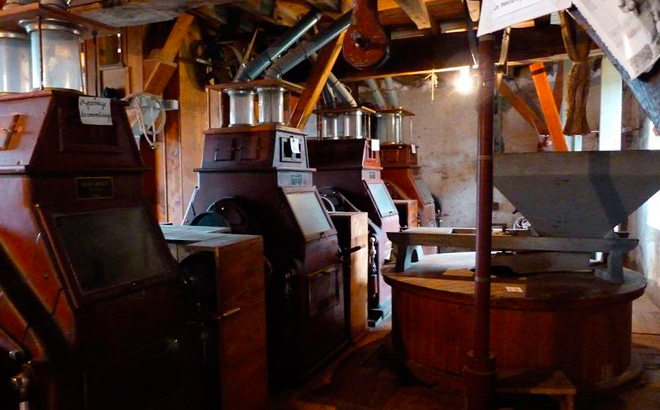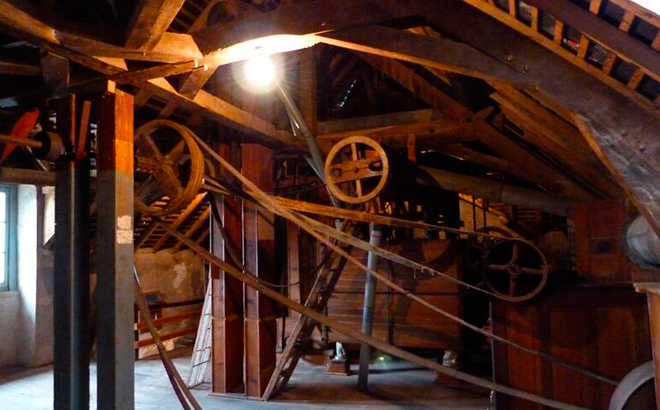 1. Mill of Montciant 2. Milling Museum 3. Milling Museum
Along the water and over time, in an authentic environment, the visit, punctuated with stories and anecdotes, will allow you to discover the profession of miller. To discover: the exceptional hydraulic power thanks to two large bucket wheels in operation during visits; The machinery remained intact on 3 floors; Miller's bedroom and office. Charm and authenticity at the appointment !
Useful information :
Days and times :
Open from July 1 to August 31:
- Friday, Saturday and Sunday
- Visits at 2.30 p.m., 3.30 p.m. and 5 p.m.
- Possibility of off-season visits only by reservation.
Address :
Montciant
03120 LE BREUIL
Phone number :
0470550168 - 0470550109
E-mail address :
moulinmonciant@gmail.com
Website :
museemoulinmontciant.jimdofree.com
GPS coordinates :
latitude : 46.19674
longitude : 3.70141