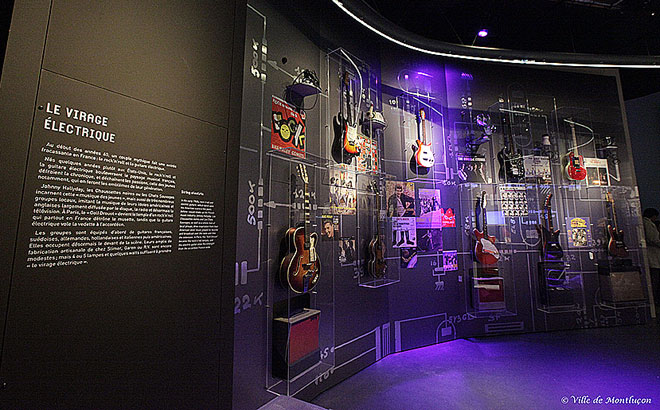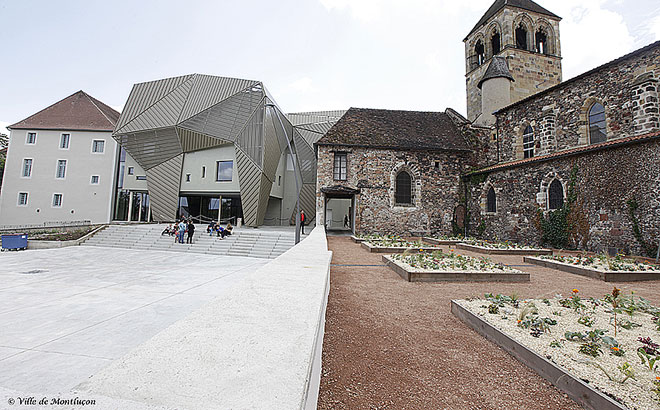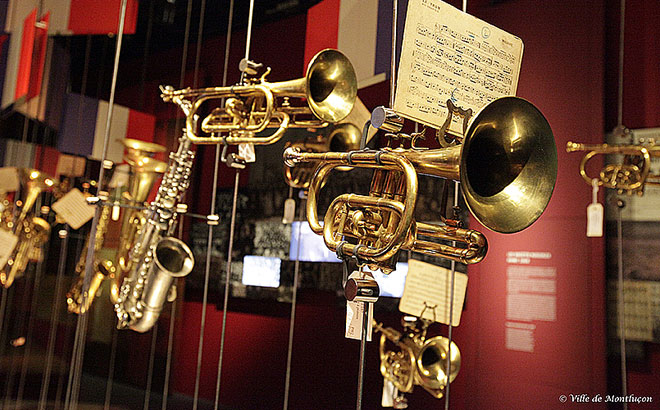 1. Room guitars. 2. Museum of Popular Music -MuPop 3. Room fanfare.
Instruments and objects linked to French popular music, from the bagpipes to the electric guitars and from bands to balls… ; musical repertories , link between music and society (learning mode, transmission, to the body, dance, digital music). The visit is with a mobile monitoring system.
Hourly :
From February 1st to December 31st, from 2pm to 6pm.
From May 2nd to September 15th, from 10am to 7pm.
Closed on monday.
Address :
Musée des Musiques populaires
Château des ducs de Bourbon
03100 MONTLUÇON
Phone number :
04 70 08 73 51
E-mail address :
mmp@musees-montlucon.com
Website :
mupop.fr
GPS coordinates :
latitude : 46.34154
longitude : 2.60199