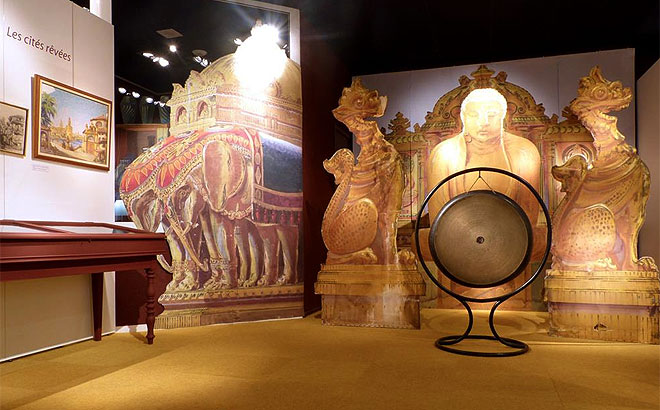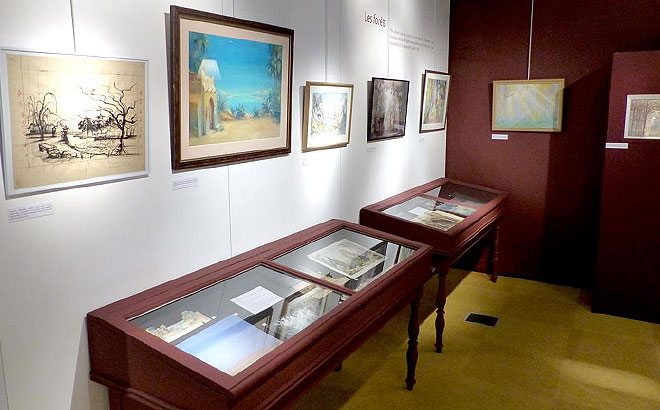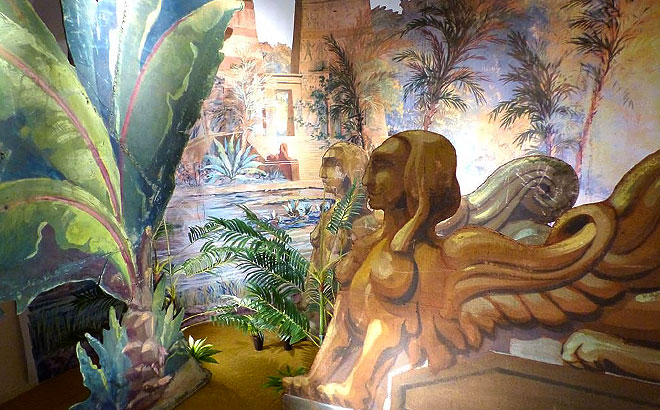 1. Exhibition "Décors d'Opéra" 2015. 2. Exhibition "Décors d'Opéra" 2015. 3. Exhibition "Décors d'Opéra" 2015.
Created in 2002 through the Péronnet Noëlle and Gabriel Foundation, this museum is a unique structure in France which preserves and enhances the archives of the Vichy Opera. It brings together one of the largest funds in Europe: programs, posters, costumes, decor projects, photographs, stage design documentation, scores, books… It reflects the exceptional artistic life of the city that was the "capital of was music."
EXHIBITION
Gardens on stage at the Vichy Opera
Places of intrigue, refuge, passions or parties, the gardens lend themselves to all scenic games. Exotic and dreamlike for Madame Chrysanthème, orderly and symmetrical for Madame Pompadour, intimate and pure for Marguerite in Faust, the garden comes in as many interpretations and feelings, and forms a decorative repertoire in its own right.
The show continues outside the stage where roses, jasmines, wisteria, cherry trees, chrysanthemums, wild roses, laurels and palms adorn the Theater with a unique plant decor, a remarkable example of the Art Nouveau style.
Finally, Vichy, with its vast and green parks, where the Opera House flourishes, offers us the elegant atmosphere of a "garden city".
Sketches and stage sets, photographs, costumes, posters, programs, scores and newspapers invite you to explore the Gardens of the Vichy Opera.
from june 30, 2020 to november 29, 2020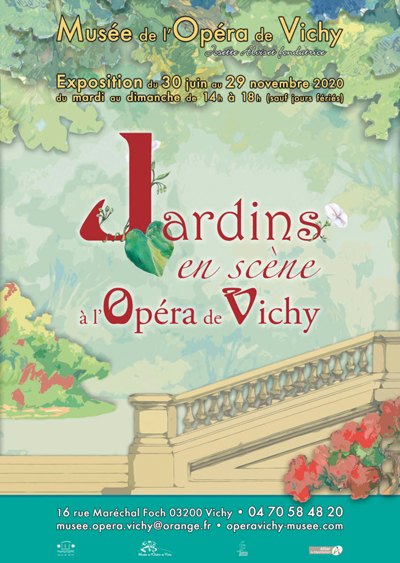 Hourly :
Open from April 15th to December 18th,
from 2pm to 6 pm.
Closed on mondays and bank holidays.
Address :
MUSÉE DE L'OPÉRA
16 rue Maréchal Foch
03200 VICHY
Phone number :
04 70 58 48 20
E-mail address :
musee.opera.vichy@orange.fr
Website :
www.operavichy-musee.com
GPS coordinates :
latitude : 46.12246
longitude : 3.42342