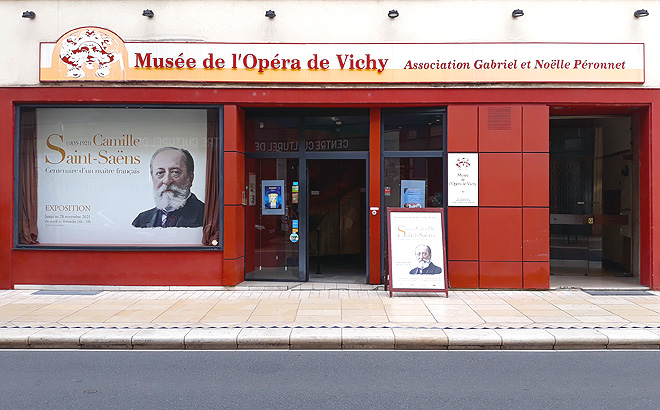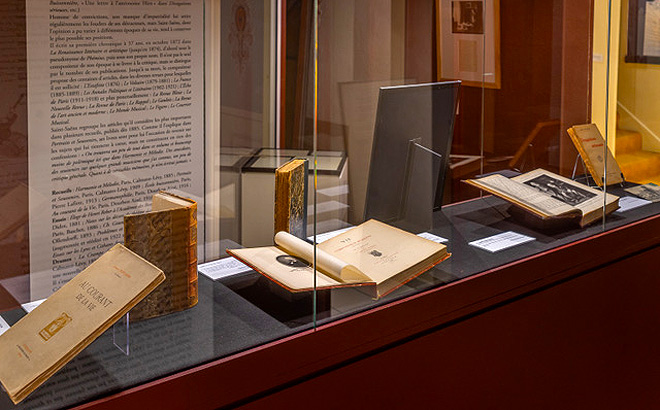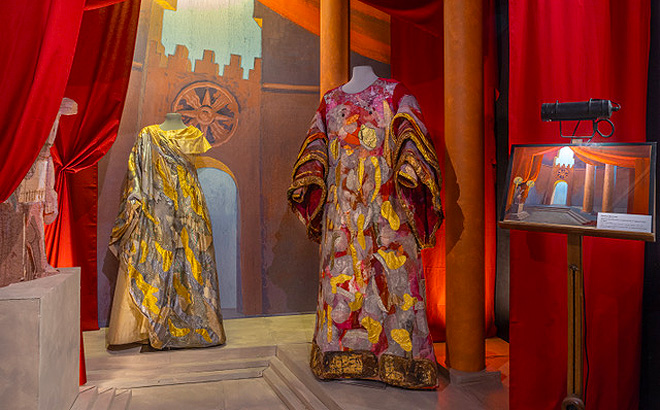 1. The Vichy Opera museum. 2. Exhibition "Camille Saint-Saëns" 2021. 3. Exhibition "Camille Saint-Saëns" 2021.
Created in 2002 thanks to the Noëlle and Gabriel Peronnet Foundation, the Opera Museum brings together, preserves and showcases the archives of the Théâtre du Grand Casino de Vichy (now Palais des Congrès-Opéra). Posters, photographs, costumes, projects and sets, programs and newspapers tell the story of an exceptional artistic life.
The only theater museum in the province, it is considered by the National Library as one of the richest collections in Europe by the quality, quantity and rarity of the archives it holds. These archives were rather difficult to find, collect and organize from the end of 1987 until the installation of the museum in 2001-2002.
EXHIBITION
My heart opens to your voice
French opera at the Théâtre du Grand Casino in Vichy (1901-1965)
from may 20, 2023 to november 26, 2023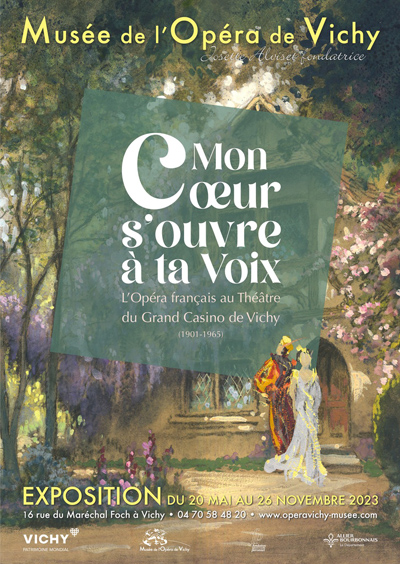 Useful information :
Days and times :
Open from May 20 to November 26:
- Every day except Mondays and public holidays (Ascension Thursday, Whit Monday, July 14, August 15, November 1 and November 11) from 2 p.m. to 6 p.m.
Address :
MUSÉE DE L'OPÉRA
16 rue Maréchal Foch
03200 VICHY
Phone number :
04 70 58 48 20
E-mail address :
musee.opera.vichy@gmail.com
Website :
www.operavichy-musee.com
GPS coordinates :
latitude : 46.12246
longitude : 3.42342